Configuration of OneDrive
OneDrive comes as part of the o365 package for Umeå University.
In the installation of o365 to your computers, you After installation of OneDrive to your computer, you will have a local folder where you will find everything, and that synchronizes automatically to OneDrive in the cloud environment.
1.  Login to o365.umu.se with your UmU-ID and click on OneDrive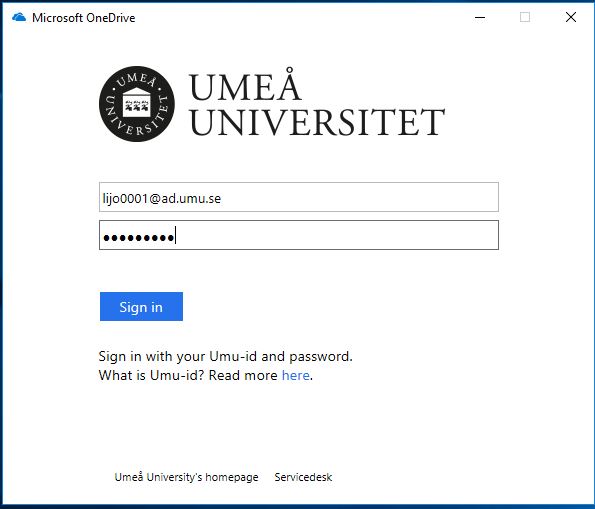 2.  Install OneDrive from o365.umu.se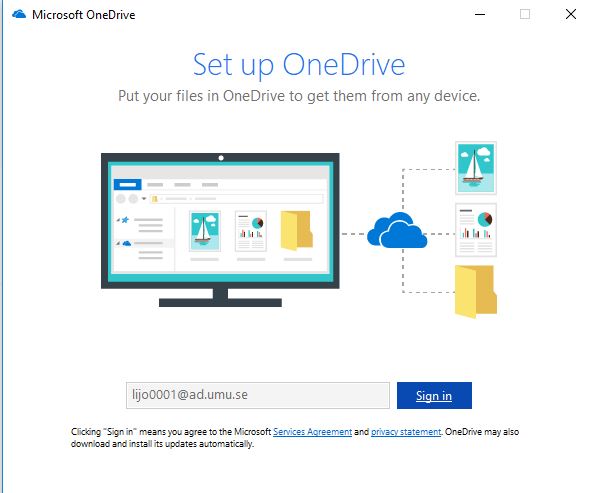 3.  Once you have installed the OneDrive, login with your UmU-ID Umu-id@ad.umu.se.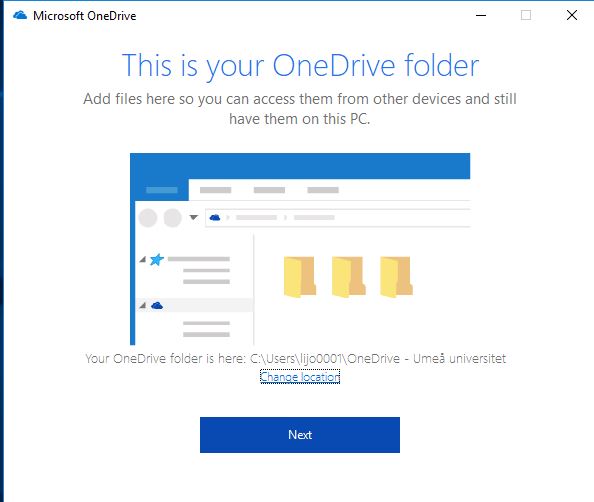 4.  Now that OneDrive is installed in your computer you can access it via Windows Explorer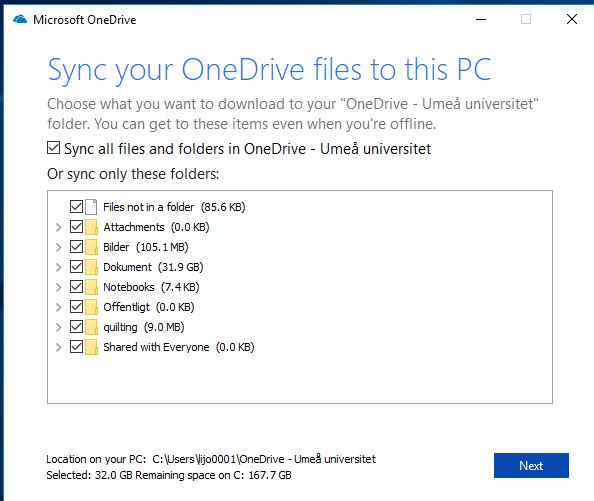 5.  Synchronization is done automatically everytime you change a file that is in your OneDrive folder.  If you see a blue circle with arrow on the folder, that means the folder/file is currently synchronizing.  If you see a green checkmark, it means that the file/folder is synchronized up to OneDrive.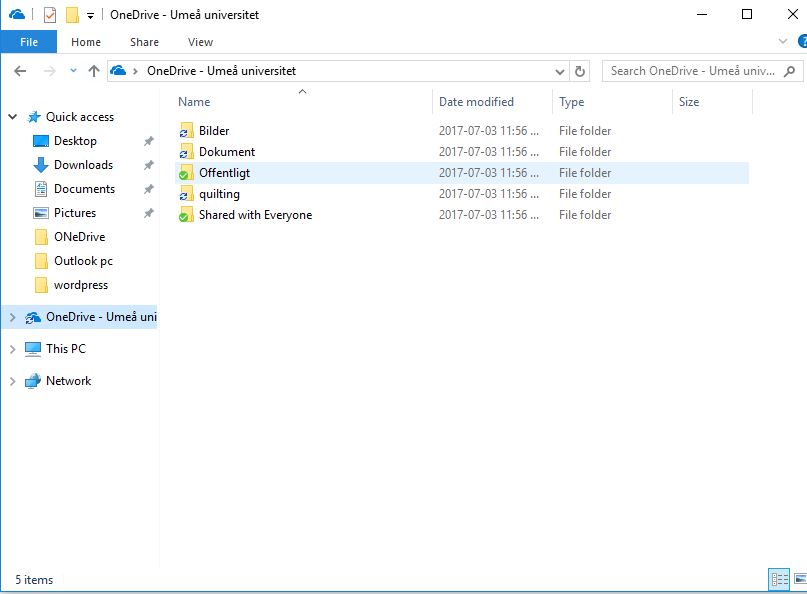 https://manual.its.umu.se/wp-content/uploads/2018/02/manual-loggo.png
0
0
Maja Wik
https://manual.its.umu.se/wp-content/uploads/2018/02/manual-loggo.png
Maja Wik
2017-07-03 10:05:33
2023-11-01 09:30:00
Configuration of OneDrive