The guide below shows you how to use the Cisco app to connect to eduroam on campus.
Note that you must be on Umeå University's campus and have access to Umu wifi to be able to complete the guide.
The simplified installation of eduroam cannot be performed in NUS premises. Installation via the manual method can be done well on NUS.
Start by installing the Cisco Network Setup Assistant from the Play Store .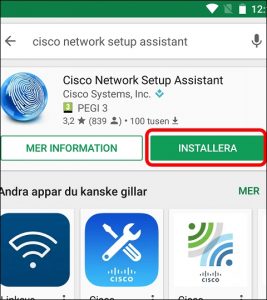 2. When the installation is complete, go to Wi-Fi and connect to Umu wifi .
If you are not asked to log in, start your browser and open www.umu.se and you will be redirected to the right page. Enter your Umu ID  with password and click Login .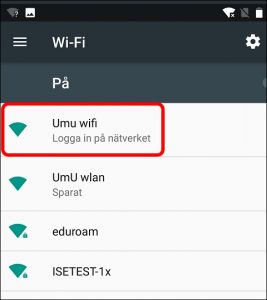 3. Check that the correct system has been selected. Click Start to continue.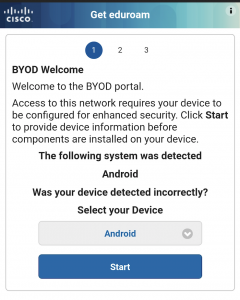 4. Enter information about your phone and click Continue .
When you see the link to the play store, click  Get Cisco Network Setup Assistant.
Then launch the Cisco Network Setup Assistant app that was installed in step 1.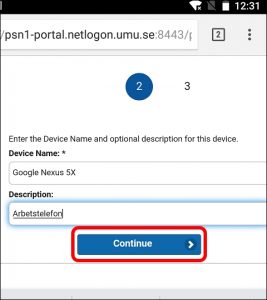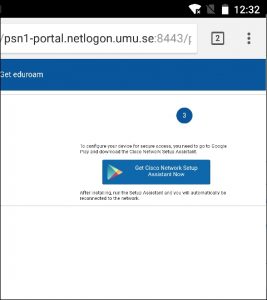 5. When the app starts, select Start and Proceed .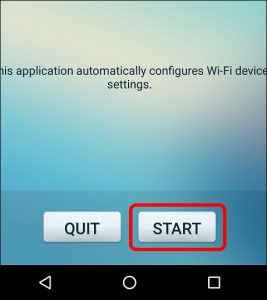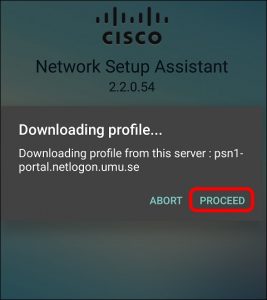 6. Select Wi-Fi as the option for the certificate, click OK .
Enter the unlock PIN for your phone if prompted.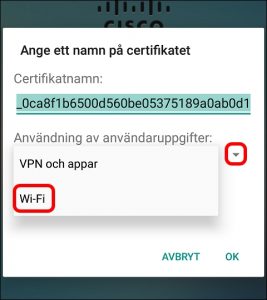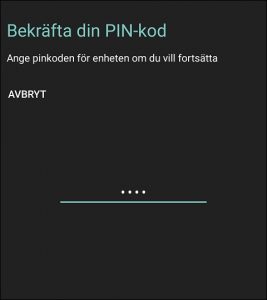 7. Make the same selection for the second certificate, Wi-Fi and then OK .
8. If you have Android 10 this will come up.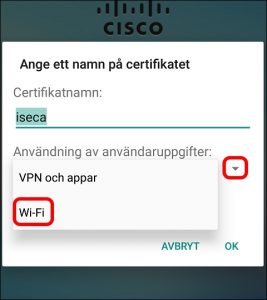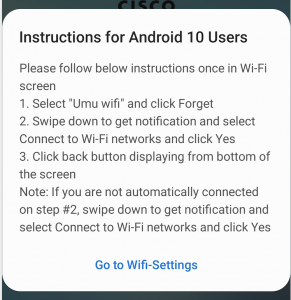 9. When you see this image, you should now be connected to eduroam.
You can check that the connection was successful during Wi-Fi in system settings.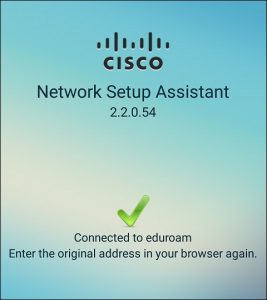 https://manual.its.umu.se/wp-content/uploads/2018/02/manual-loggo.png
0
0
Jonas Sundström
https://manual.its.umu.se/wp-content/uploads/2018/02/manual-loggo.png
Jonas Sundström
2020-08-21 13:36:21
2021-05-19 13:33:32
Install eduroam for Android (Umu wifi)