Activate MFA (multi-factor authentication)
MFA (multi-factor authentication) is a service that provides extra protection when logging in.
This means that you need to use the Microsoft Authenticator app on your smartphone or tablet beside your Umu-id and password to log into certain university services on your computer.
This guide describes how you activate MFA for your Umu-id using your computer and smartphone.
Step 1 - Preparations
Step 1 – Preparations
Download the right version of Microsoft Authenticator via Apple App Store or Google Play Store.
It is important that the app icon looks like the pictures below and that Microsoft Corporation is the app originator.
Apple App Store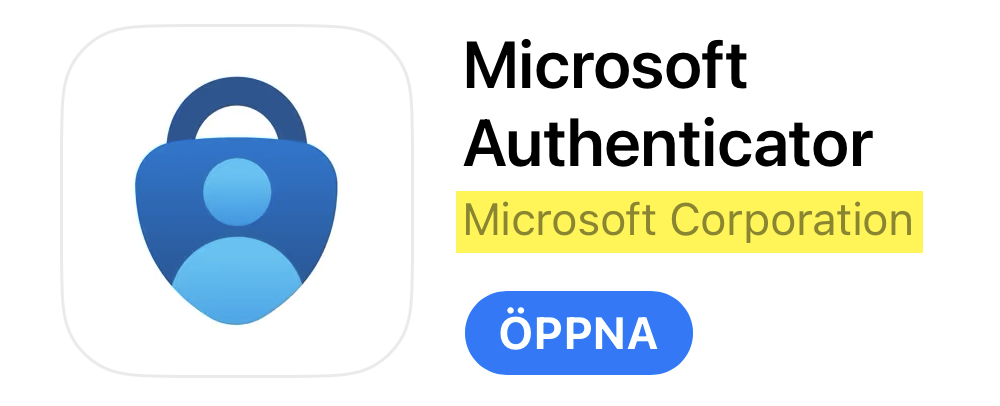 Google Play Butik

You are now ready to go to Step 2 below.
Step 2 - Start the guide
Step 2 – Start the guide
To start the activation guide, open https://aka.ms/mfasetup in a private tab (incognito) in a web browser on your computer.
The incognito mode is recommended to avoid problems.
To open a link in private/incognito mode, right-click the web address above and press the relevant option depending on your web browser, see the options below.
Google Chrome: Open link in incognito window.
Microsoft Edge: Open link in InPrivate window.
Mozilla Firefox: Open link in New Private Window.
Safari: Hold Option and click "Open link in new Private Window".
When you are asked to enter your email, go to Step 3 below.
Step 3 - Log in
Step 3 – Log in
Type your Umu-id@ad.umu.se (for instance: abcd0123@ad.umu.se) and click Next.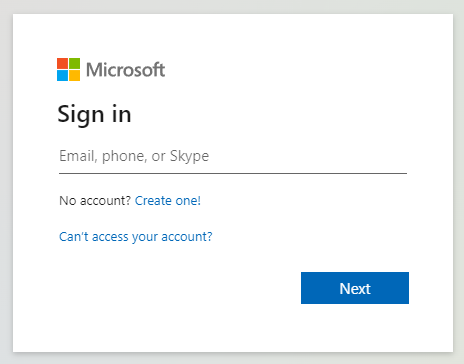 You will be redirected to Umeå University's login page where you need to enter your Umu-id password. Then click Sign in.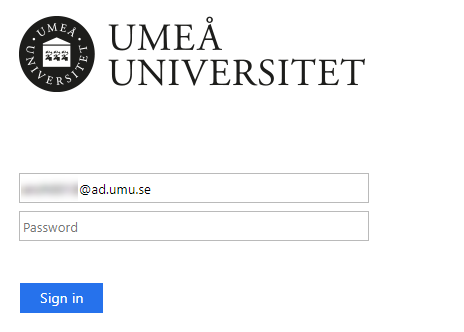 Go to Step 4 below.
Step 4 - Follow the guide
Step 4 – Follow the guide
After Step 3, you will encounter an image that looks like the one below. Click Next.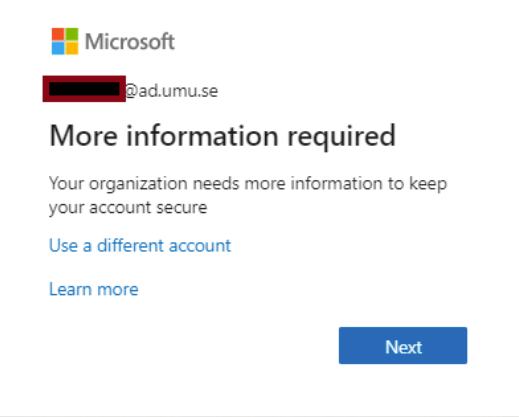 You will then be directed to a guide from Microsoft providing instructions to guide you through the rest of the process.
When you are urged to download the app, click Next. You have already downloaded the app in Step 1.
Follow the guide and read the instructions carefully.
Double-check Step 5 if you are uncertain.
Step 5 - Complete the guide
Step 5 – Complete the guide
In the Microsoft guide above, you need to take certain steps on your smartphone and other steps through a web browser on your computer.
After you have added the account in the app on your smartphone it is important that you complete the guide and test the service.
Test that it works
Two numbers will be shown on your computer. Type these in on your phone.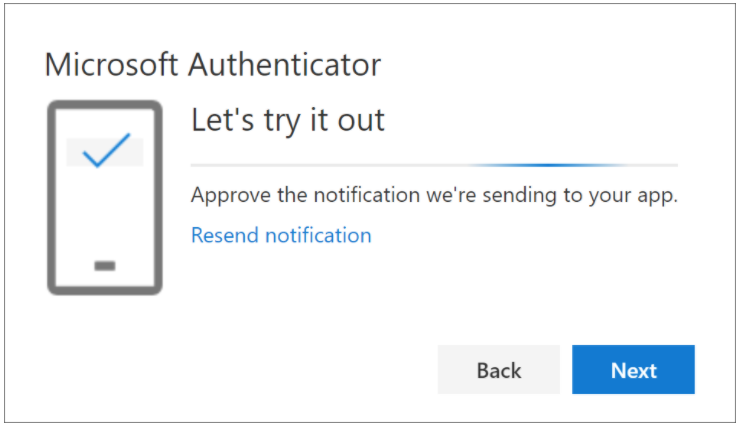 When you can see the image below, click Next and the guide is complete.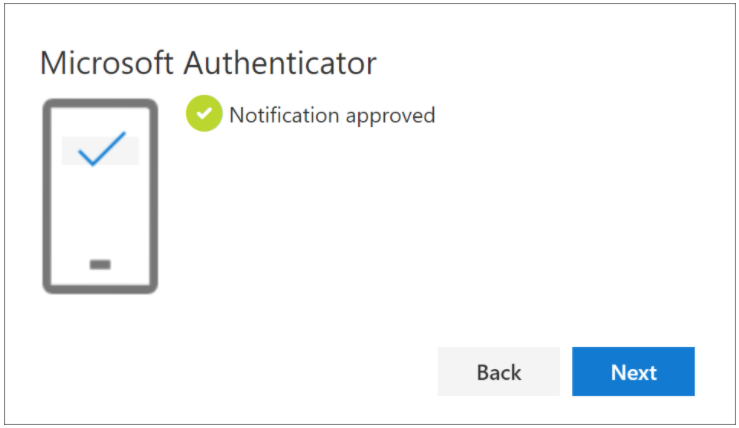 You have now activated your MFA.
Please note!
Logging in using MFA is not required every time. How often you need to log in using MFA depends on the user; how often you change networks and what software you use, for instance.
Changed or lost your smartphone?
If you have changed phones or lost your phone, you can reset your MFA using the manual Reset multi-factor authentication using BankID. If you do not have Swedish BankID, you can contact Servicedesk for assistance.